While much of our city and province were under restrictions, our team at Scotiabank Centre was busy developing a comprehensive re-opening plan in partnership with the Halifax Mooseheads.
With support and guidance from our provincial partners, we developed new, enhanced health and safety protocols for both front and back-of-house at Scotiabank Centre, to safely host the home games for the 2020-21 Halifax Mooseheads season, with fans back in the stands cheering loud and proud!

To develop our approach, we put our fans at the centre of our planning to fully understand what their journey would be like from the moment they bought a ticket to when they left our venue after the game. All the steps before, during, and after were taken into consideration to ensure we provided an incredible and memorable event experience for the fans even with the enhancements in place.
"Being in the events business, the pandemic created many unique challenges for our organization. We wouldn't have been able to overcome these challenges without our strong partnership with the Scotiabank Centre team. The proactive and creative approach they took played a key role in helping us play more home games than any junior team in the country."

- Brian Urquhart, president, Halifax Mooseheads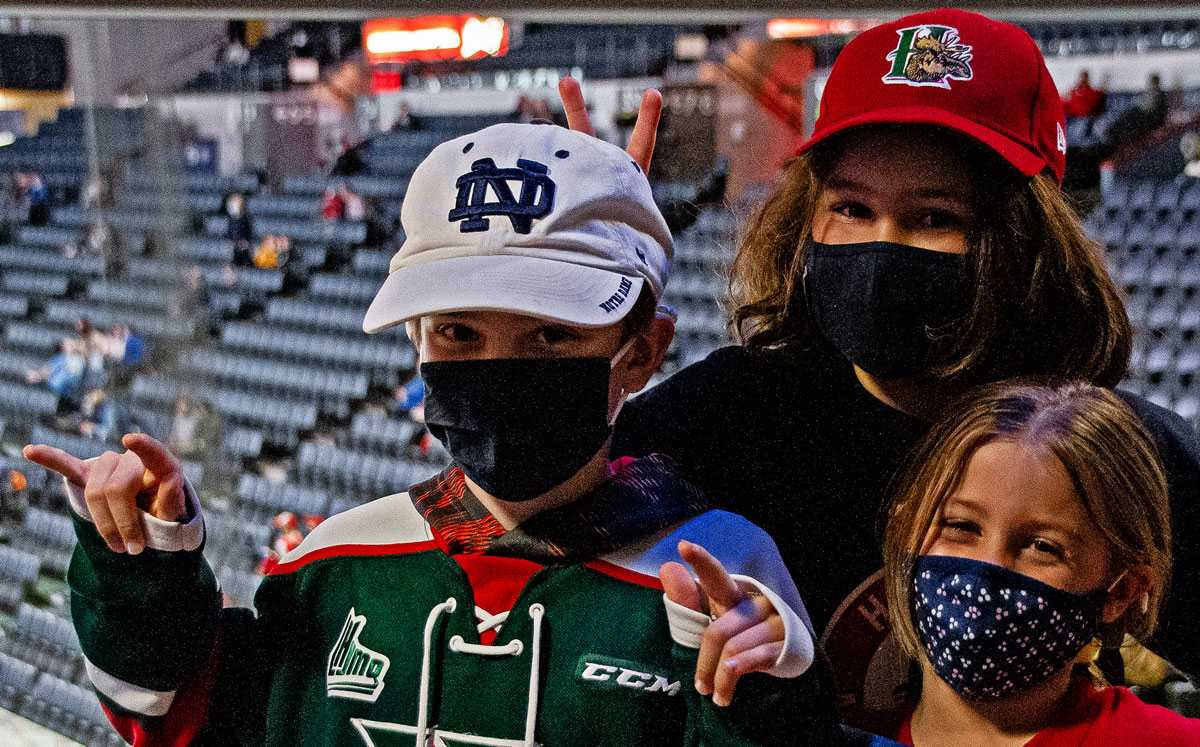 With a strong commitment to the fans experience and safety, this year we made the move from paper-based to mobile ticketing. Mobile ticketing not only provided contactless entry into the venue and an easier way for fans to manage their tickets, but also provided valuable information for us if contact tracing was required.

Our team at Ticket Atlantic worked hard to ensure the transition was seamless for fans, which meant we needed to enhance the support and customer service we provided. Through a robust communications plan, we provided ticket holders with all the information they needed to know about their mobile tickets, including step-by-step instructions for downloading, accessing, and transferring to other people joining them at the event.
There was a lot of interest from the media and other venues across the country around our re-opening planning, considering outside Atlantic Canada, the rest of the country and the world were still dealing with high COVID cases and venue closures.  All eyes were on Scotiabank Centre as we prepared to be one of the first sports and entertainment venues in North America to welcome fans back in the stands!
Through months of preparation, testing, and training, we were able to turn our vision into a reality and welcome close to 2,000 fans back to Scotiabank Centre on October 8th for the sold out home opener game of the 2020-21 Halifax Mooseheads hockey season.
"This has been an unprecedented year of change and uncertainty for the event sector, but Nova Scotia emerged as a leader, thanks in part to the staff at Scotiabank Centre," said Stacey Oxner, Director of Events Nova Scotia at the Department of Communities, Culture and Heritage. "Their team were able to understand the necessary public health protocols and find solutions to host fans in stands, while other jurisdictions remained sidelined."

Welcoming the Herd Back to Moose Country
In the lead-up to the first game, we realized this was going to be a season unlike any other for the QMJHL. Given the epidemiology in Quebec and the formation of the Atlantic Bubble, the League made the decision to split into two divisions that saw the Quebec teams only play each other and the same applying to the Maritime teams. Even with these changes, the Mooseheads played every game to a sold-out crowd.

"We were thrilled to be able to welcome the Halifax Mooseheads back to Scotiabank Centre," says Suzanne Fougere, executive vice-president, strategy and business development, Scotiabank Centre. "To see them take the ice to the cheers of their loyal fans was incredible, especially considering the majority of sporting events around the world were taking place in empty venues."

As the season progressed, the challenges of playing regular games during a pandemic became apparent. The Halifax Mooseheads and the other Maritime QMJHL teams found themselves having to navigate changing travel restrictions between provinces, resulting in some games being rescheduled. But through it all, the Mooseheads pushed on for their players and fans and we were happy to be with them every step of the way.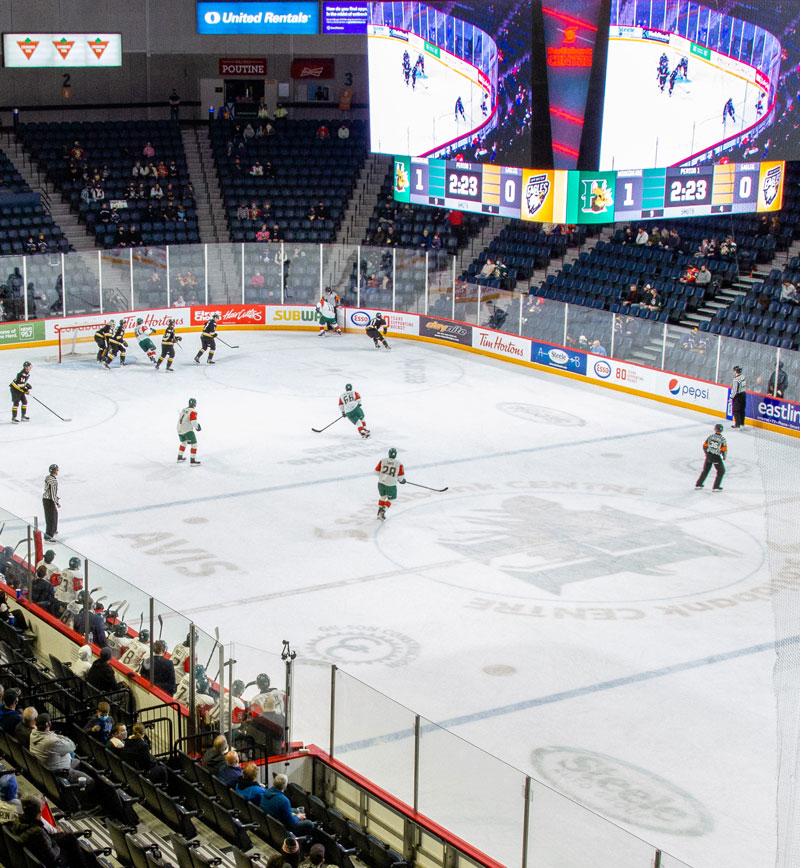 "I was proud of how our players handled all aspects of the season which included playing a substantial number of games against the same two opponents. They showed maturity through it all and I feel it helped their development going into next season as we continue to build something special in Moose Country."

-Cam Russell, general manager, Halifax Mooseheads
You're in the Zone
To safely welcome fans back to Scotiabank Centre, we developed the zone philosophy in our re-opening plan that divided our venue into 11 zones with physically distanced, bubbled seating, based on the capacity limit issued by Public Health. Every zone was colour coded, with its own designated entrance/exit, washrooms, and concessions.
"A lot of behind-the-scenes work went into the design and implementation of the zones," says Genaya Cameron, senior director of event operations, Scotiabank Centre. "Our team really had to get creative, and in the end, we were able to convert our venue into a safe, flexible space for fans to enjoy live hockey once again."
With all the zoning added inside Scotiabank Centre, we knew we had to provide fans with all the information they needed to know before they arrived to help them feel comfortable and prepared. A comprehensive marketing and communications plan was created that included an advertising awareness campaign leading up to the first game, social media and email marketing strategies, and the deployment of a Street Team around Scotiabank Centre to help with wayfinding, to answer questions, and to provide an energetic welcome to returning Mooseheads fans.